In a world where there's little to differentiate between products, one area where your choice can still make a huge difference is gaming monitors. So, what should you buy and is there one monitor that does it all?
Competitive FPS
Competitive FPS players want to sit right up close to a monitor, not have to turn their heads nor get distracted with too many objects in their peripheral vision: they like to stare straight ahead. They demand very fast pixel response times, framerates and refresh rates to ensure every movement is rendered accurately and instantly in front of them with little image blur. They also require contrast adjustments that ensure enemies can't hide in shadows or jump out from a bright light without being seen.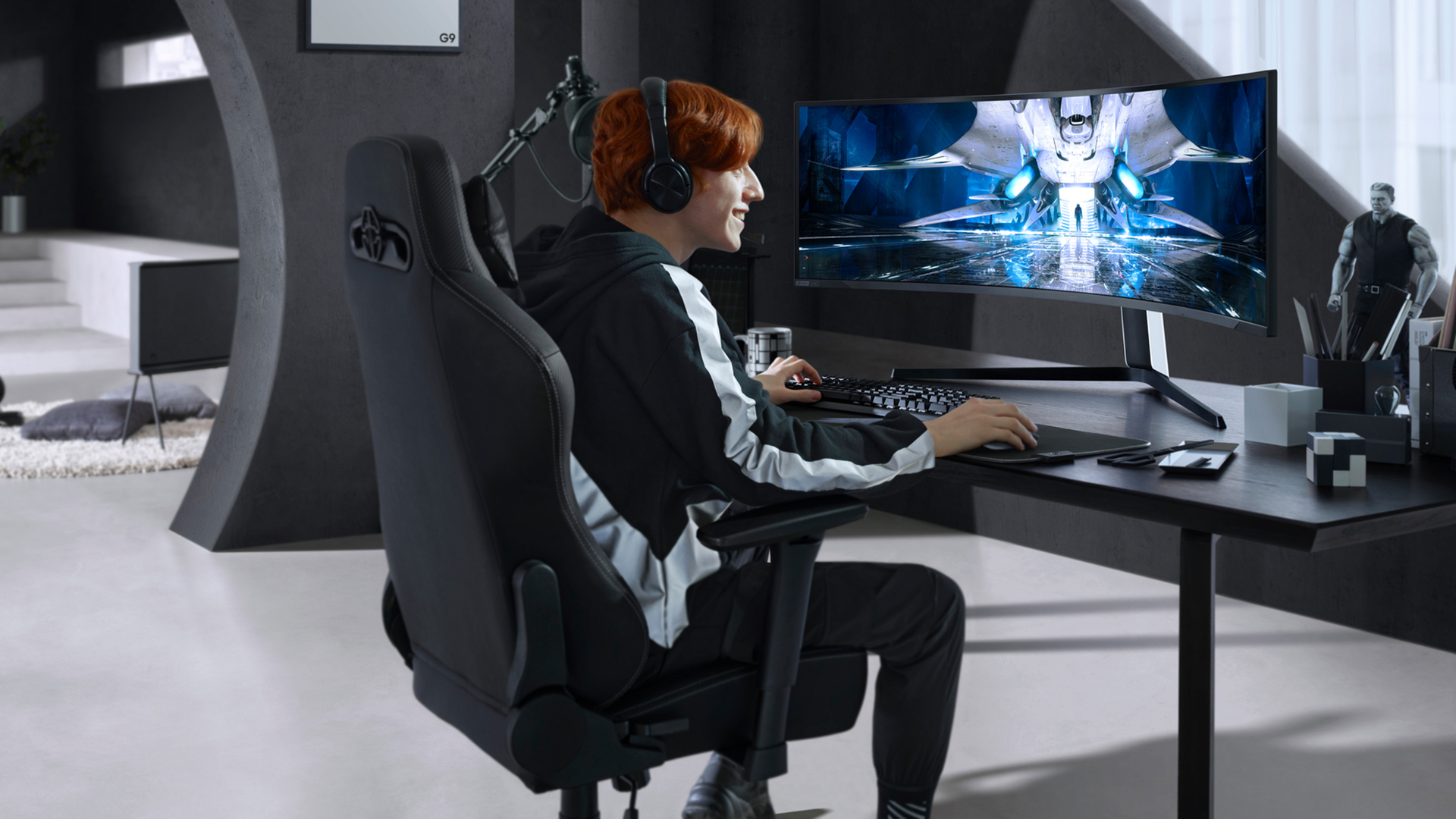 Action-adventure games
If you used a competitive gamer's monitor for the likes of Far Cry 6 you'd likely be very disappointed. While games like this can involve fast-and-frantic gunplay, they're not about twitch reflexes and racking up a body count—you want the image to look stunning above all else. This is where you'd want the best monitor on the market: big in size with a high-resolution, decent refresh rates, great colour performance and HDR. You want to be blinded when staring into the sun and surprised if a wild animal jumps out of a tree… just as you would in real life. You want light to pop out of the screen in areas of dark shadows and an immersive sense of realism that makes it feel like you're actually there.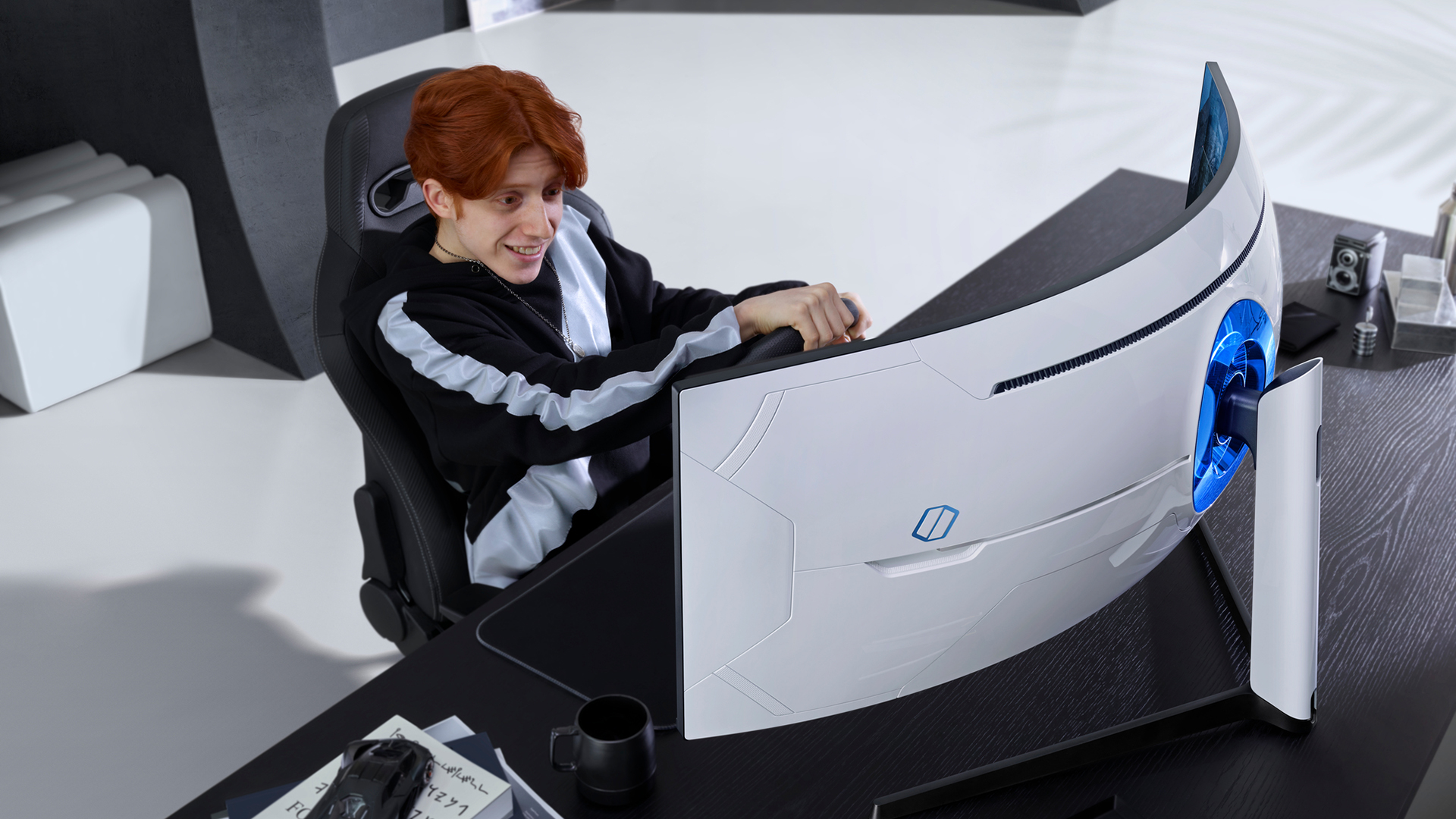 Racing games
Whether you're a competitive eRacer or a hobbyist, you want your car's outlook to be as lifelike as possible—after all, the tracks and other cars are effectively lifelike now in the latest sims. This means having a monitor that's as wide as possible to resemble the windscreen in a real car. It may well be that you choose multiple monitors to achieve this effect—it's not uncommon to use three monitors next to each other, so you can turn your head and ensure you hit the apex on every turn. A thin bezel is a good idea when doing this to avoid distractions in your eye-line. The fact you'll be moving your head and eyes from side to side a great deal means it's also a good idea to use a curved monitor which helps minimise eyestrain caused by constant refocusing. A fast screen's ability to beneficially display rapid racing motion is also a boon.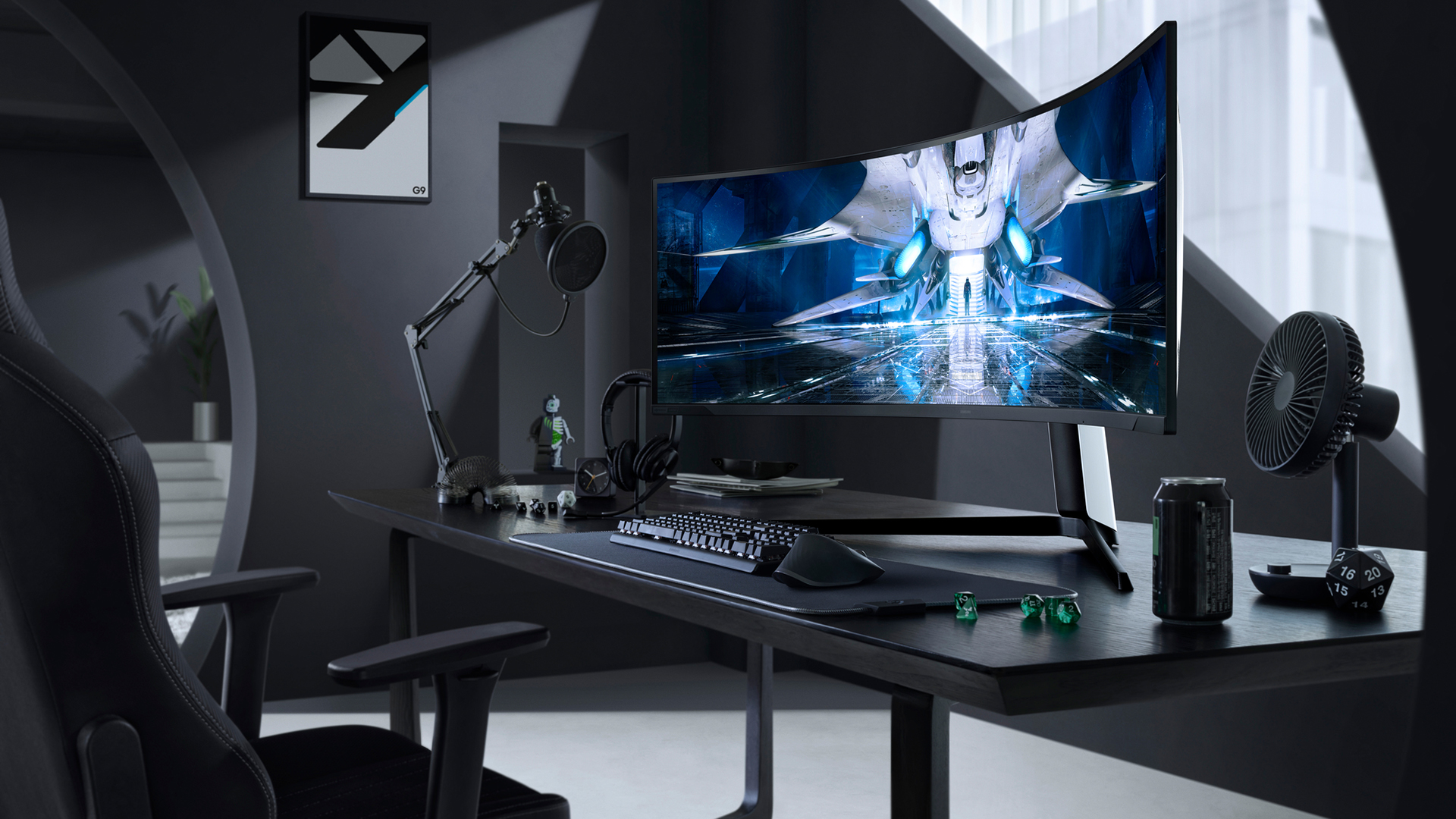 Flight sims
These involve a similar setup to racing games when it comes to field of view, but there's less of a motion-speed requirement. You want high resolution when flying to make out as much detail on the ground as possible, but it doesn't need such a fast screen because movement is far slower. High Dynamic Range can make a huge difference to immersion here, as flying into a bright sun (or sunset) and seeing illuminated cities by night from the air can almost mimic what a pilot sees.
Sports games
Big is generally better when it comes to sports games. Gamers who are playing alone will want to see as much of a field of play as possible to best employ team strategies, and to see not just who has the ball, but who is running off the ball on the other side of the pitch or court. Meanwhile, sports games can be very social and so, if you're playing with a friend sitting next to you, a large display enables you to both sit back away from the screen and still see everything that's going on. The requirement for screen speed isn't quite as important here, as ball players and their balls move in more of a pedestrian, lifelike manner compared to super soldiers and bullets.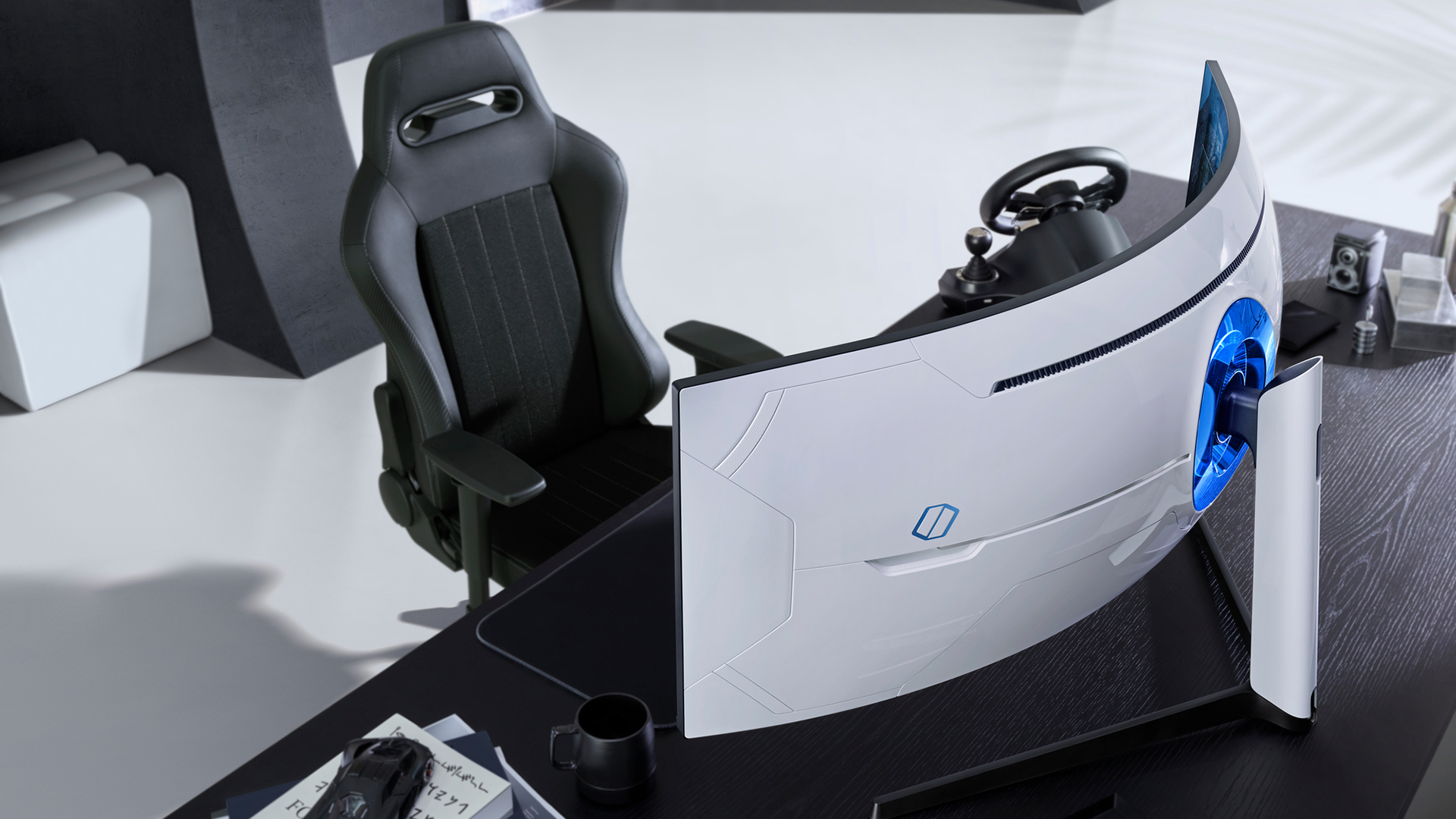 Strategy (RTS) games
RTS players preferences lean towards a single, widescreen display compared to other gamers. Some like to see as much of a map as possible, while others prefer to rapidly jump from place to place in order to see everything quickly, in high relief and crisp detail. This often leads to recommendations of mid-sized monitors which are modestly fast and colourful, but your choice may vary.
One monitor to rule them all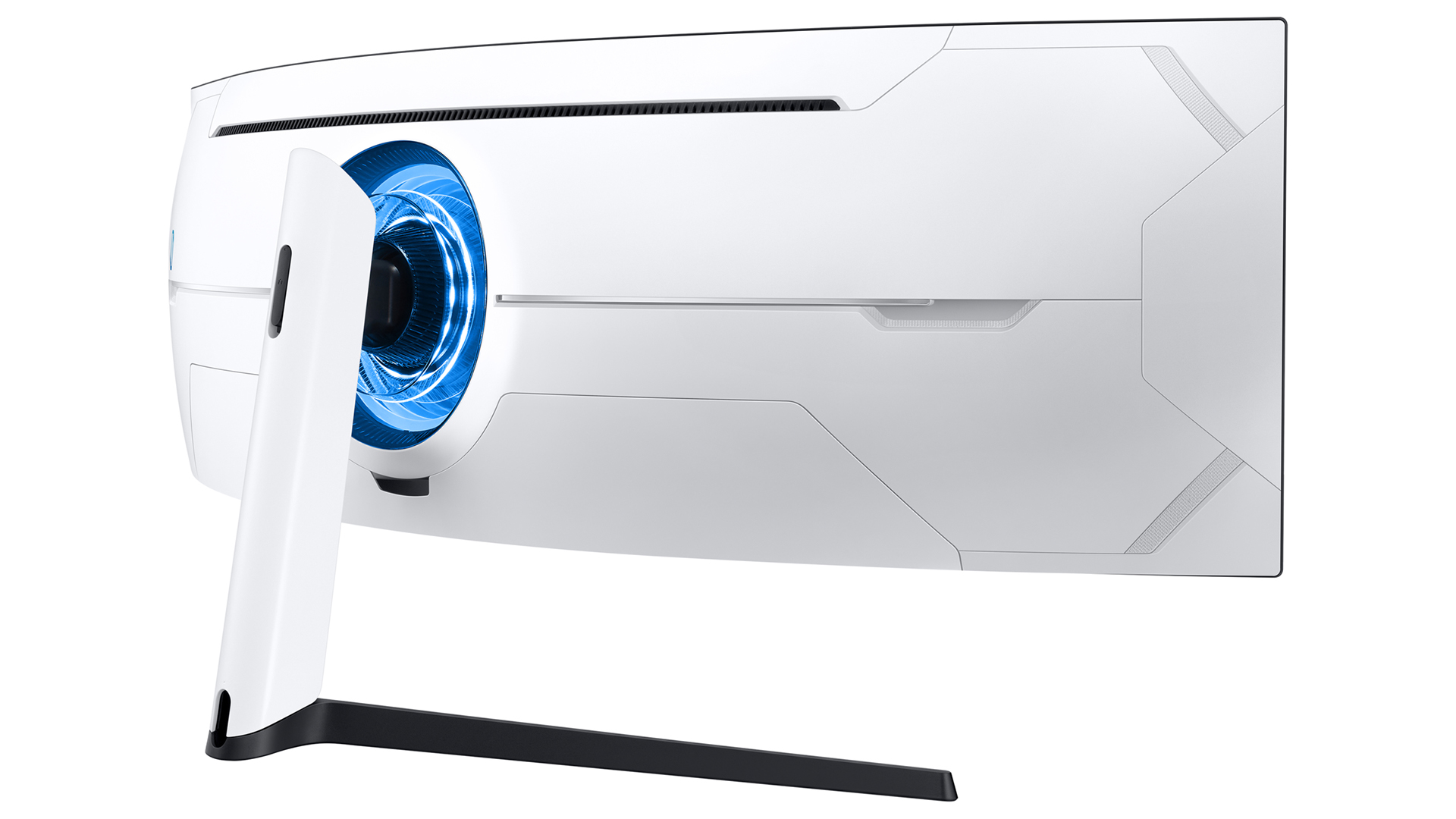 Of course, few gamers stick to one genre. Many of us play different games depending on how we feel, who we're with or even according to the time of day. Few players want to limit themselves by buying one screen that performs well in one area at the expense of another.
The good news is that whichever games you prefer to play, the Samsung Odyssey Neo G9 QLED has you covered. This super ultra-wide, curved gaming monitor has it all. Visuals are handled by Samsung's Quantum Matrix Technology and Quantum HDR2000 to ensure that colours are outstanding. Its massive 1,000,000:1 contrast ratio and 420cd/m2 (typical) brightness means light can pop-out of the screen, whether it's the sun shining through the trees or a candle burning in dark building. The massive, 49-inch, 32:9 screen (with its phenomenal 5,120 x 1,440 resolution) means your entire peripheral vision can be filled with immersive, highly detailed visuals. Meanwhile a 1ms grey-to-grey (GTG) response time and incredible 240Hz refresh rate means that motion can be rendered buttery smooth so you won't miss a thing.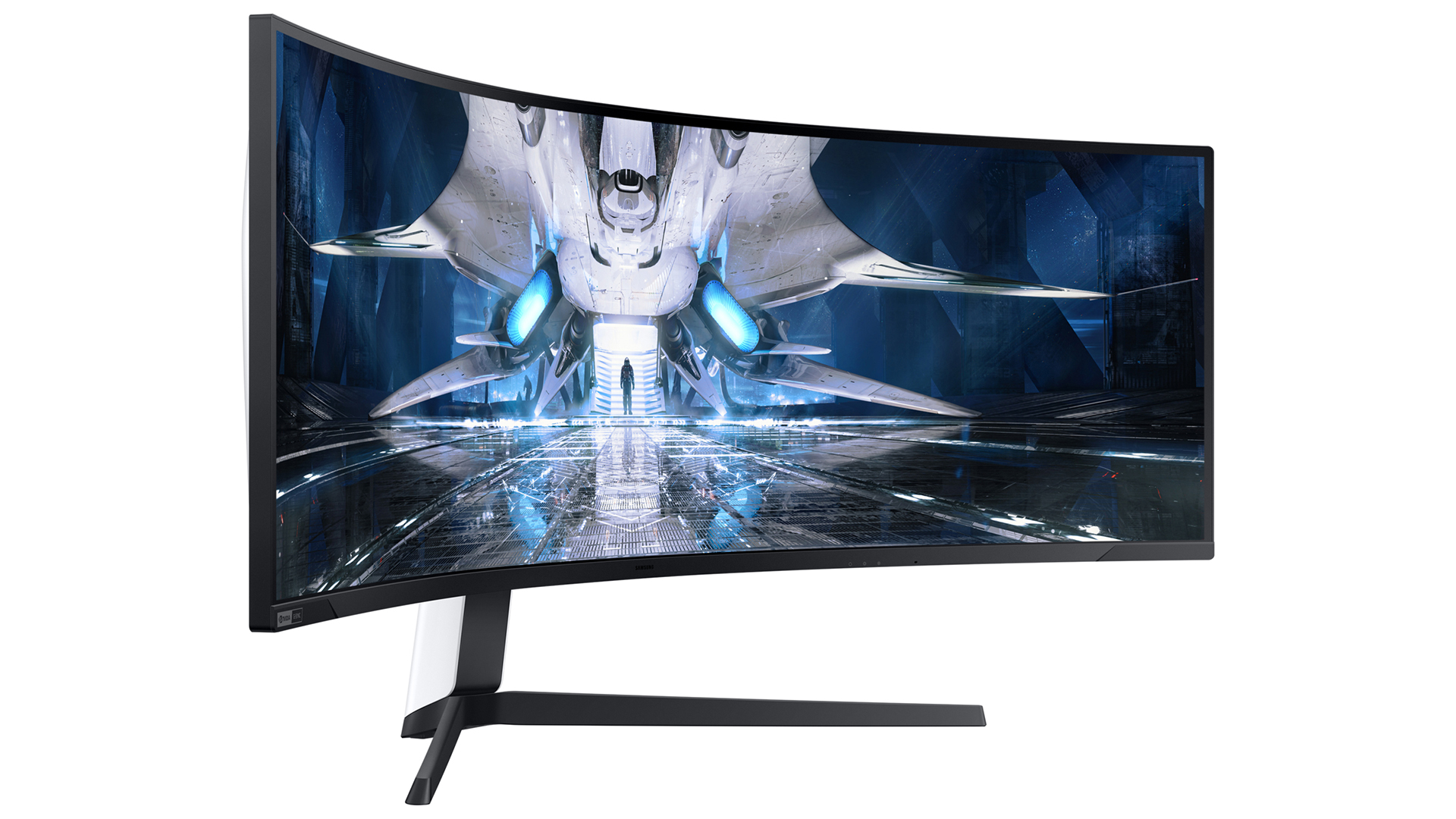 Ultimately, the Neo G9's 240Hz screen provides the speed to own at Counter-Strike and the colours and contrast to make the best of the visually-stunning Far Cry 6. The ultra-wide, curved panel practically resembles both a plane's cockpit and a racing car's windscreen and allows you to sit shoulder to shoulder with a mate playing FIFA or NBA 2K21. You can also see more of the battlefield in a strategy game.
There's more too: the 1000R curve is also designed to match your eyeball's curvature, meaning you won't have to refocus as your eyes pan across all that screen real estate. This makes long gaming sessions far less fatiguing and will help ensure they're well rested when admiring the Neo G9's stylish design and Core-Sync lighting elements.
Just a small step down from the mighty Odyssey Neo G9 is the next best thing, Samsung's 28-inch Odyssey G7 UHD. This too provides a large, high-resolution image but as a more obtainable value proposition. The 4K, IPS panel still offers spectacular colour performance and marries it with both a fast, 1ms GTG response time and a speedy 144Hz refresh rate, to keep fast motion rendered smoothly. It looks great too, thanks to lighting accents on the base and bezel, while the stand allows for a wide degree of adjustments. It's a great all-rounder.
Both monitors also support the latest HDMI 2.1 connections so even the next-generation console players can make the best of the fast refresh rates on offer.
So, if gaming is life but you don't want to be limited in performance or immersion by your monitor, know that Samsung Odyssey monitors won't let you down, no matter what your preferred genre might be.